This is a new website from the Escaped Travel brand, proudly owned and managed by Gary Sargent and his small, dedicated team of travel consultants based around South and Central America.
Planning and booking with us means you deal with one person, your dedicated travel consultant, pay one company and then relax and let us deal with everything. We will book your pick-ups, transfers, tours, hotels & activities plus international or domestic flights if you wish. We are the one-stop-shop for tours in Argentina and all over Latin America.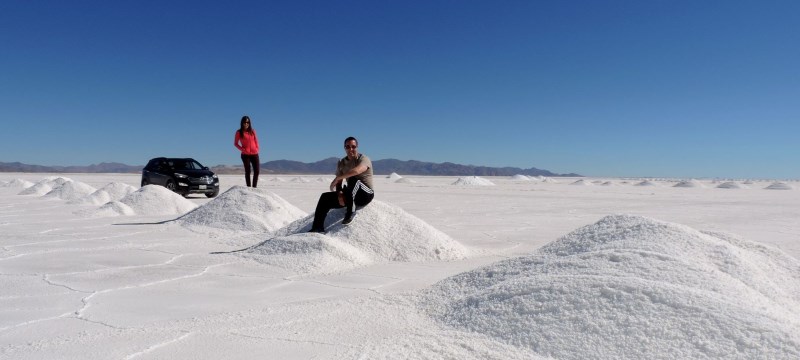 Gary has more than 15 years of living and working in Latin America, most of which has been in Cusco and Lima, Peru but also 6 months in Mexico plus many visits, expeditions, treks and adventures to most of the other Latin American countries too. He and his staff have traveled to almost all the corners of the region, so they know it and love it. Recently Gary and his Peruvian wife Malka have been spending more time in Argentina and Chile (including a 2016 14,700 km road trip to Patagonia from Lima), visiting more of its attractions, and from September 2016 have been living in the city of Salta.
This site is designed to give our clients many more options for the North of Argentina, Salta, Jujuy and Cafayate plus connections with Iguazu Falls, San Pedro de Atacama in Chile and the incredible Salar de Uyuni in Bolivia. With Gary and his staff members being on the ground in this region (plus scattered around Latin America) we will be bang up-to-date with new experiences, destinations, tours and places to stay.
Feel free to browse what our clients say about how look after them by visiting our main site or reading about us on Trip Advisor. Read our blogs to find out what we have been up to and get useful info about Latin America in general.
Please feel free to click the Contact Us link to send us an email, we have a toll-free number, a Skype name and a chat feature on our websites.
Our clients are all bound by the Terms and Conditions shown on the main Escaped to Latin America site.