A Salta city tour is the thing to do on arrival (or the next morning) to get an overview of Salta history, architecture and the feel of the place. You will be very busy while here with so many options and below you will see a resume of some of the most popular visits within the city.
Everything we do is fully customized, we build the perfect trip for you from any of these elements.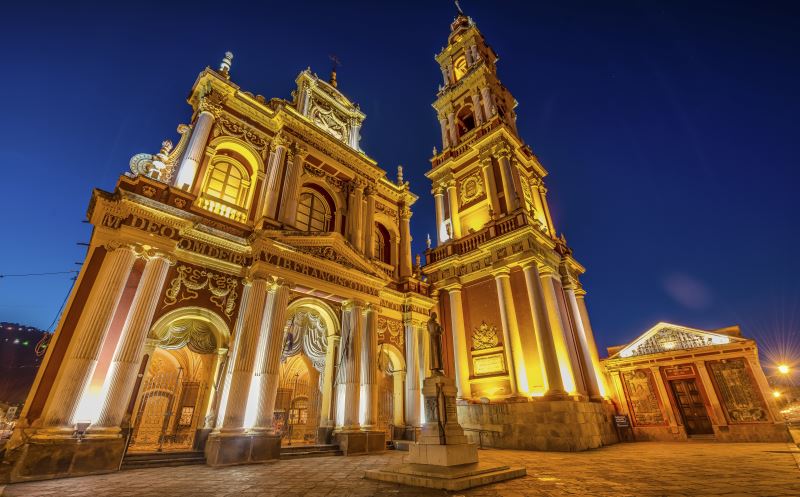 Historic Salta city tour & San Bernardo Hill
When you arrive at Salta airport you will be met by one of our guides waiting for you in the arrivals hall with your name on a sign. After collecting your luggage you will be driven the short distance to your hotel in the historic center of the city. After checking in to the hotel you will enjoy a Salta city tour and be guided around the colonial old city and also take a trip to the top of the San Bernardo hill for some superb views. The ascent to the summit of the San Bernardo Hill can be done by road, or more interestingly, by cable car either one way or round trip.
On your Salta city tour you will see the impressive, colonial style Cabildo (Town Hall) which was constructed in 1789 and the imposing city Cathedral in the leafy main square of the city and spend some time wandering on foot. If you wish to browse the exhibits in the museums in the city center we can make time for you to do that, just let us know. An overview of a couple of the most popular museums is shown below.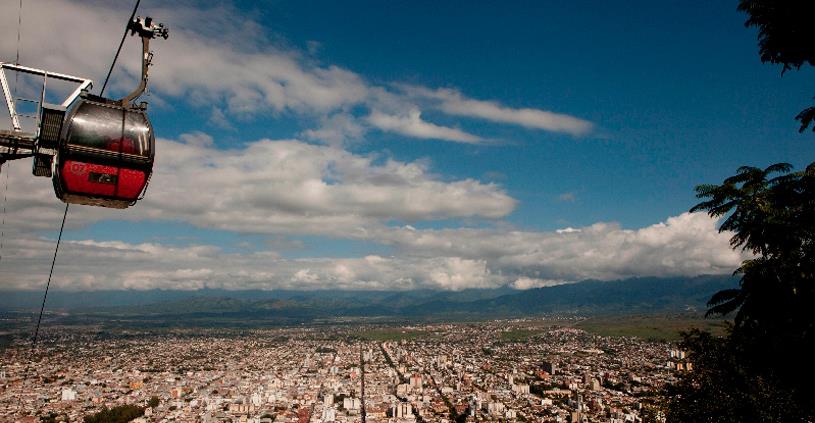 During your tour you will see the photogenic San Francisco church (shown above), plus the San Bernardo convent and various other notable and historic buildings. You will then ascend the San Bernardo Hill for some superb panoramic views of the city and the surrounding mountains via the cable car if you wish. If you get hungry while walking around Salta your guide can help you to try the iconic Empanadas as some snack fuel to allow you to power on.
Museum of High Mountain Archeology
We can make time in your schedule to take you to the Museum of High Mountain Archeology to enjoy the very interesting items on display. The museum is located in the historic Cabildo building on the main square and is famous for the best preserved Inca mummies ever found. A 1999 expedition on the 22,000 ft Llullaillaco Volcano unearthed 3 child mummies sacrificed and buried in the ice by Inca nobility.
BBC report on the Children of Llullaillaco
These 500-year-old Inca children are preserved in climate controlled chambers, at a specific temperature and under special lighting so they do not decay any further after being extracted from their icy ceremonial graves. Ask us to include it on your tour if you want to say hello to them.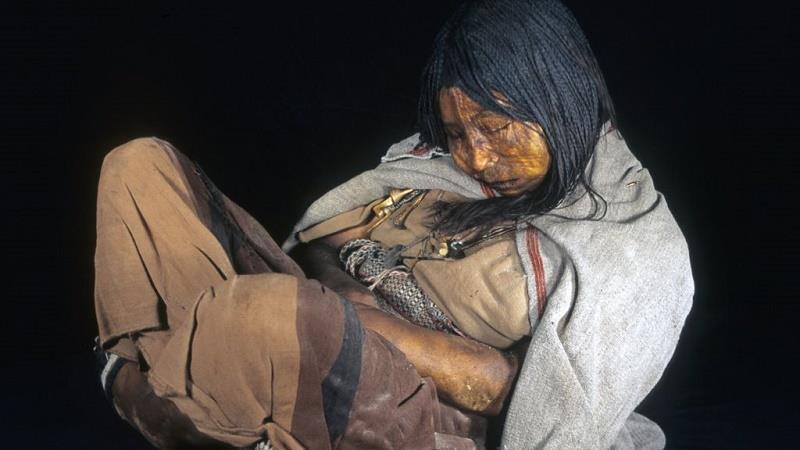 Historical Museum of the North
This museum is also set on the plaza within the Cabildo, this scope of this collection stretches from the era of pre-Columbian ceramics through to colonial religious art and there are also displays of Salta artifacts left from the 19th and 20th centuries. There are various exhibit rooms that are divided by theme and chronological order, giving a great overall picture of the city and surrounding area during the period in question.
Traditional Peña Show with Dinner – or Tango maybe?
If you are very interested in traditonal music and instruments we can take you on a more involved and in-depth tour of Salta with a real emphasis on music and dance. For the vast majority a visit to a local Peña with our guides describing and explaining what you are seeing will be perfect. Combined with a meal and local wine this visit is hard to beat.
Your English-speaking guide will pick you up and take you to a "Peña" (in a vehicle or walking, depending how far away you are), where a gathering of locals will be playing guitars and a number of other regional instruments during the evening. Local traditions are very important and are preserved and handed down parents to children. Learn the history of the Peña and some of the basic steps of these traditional dances.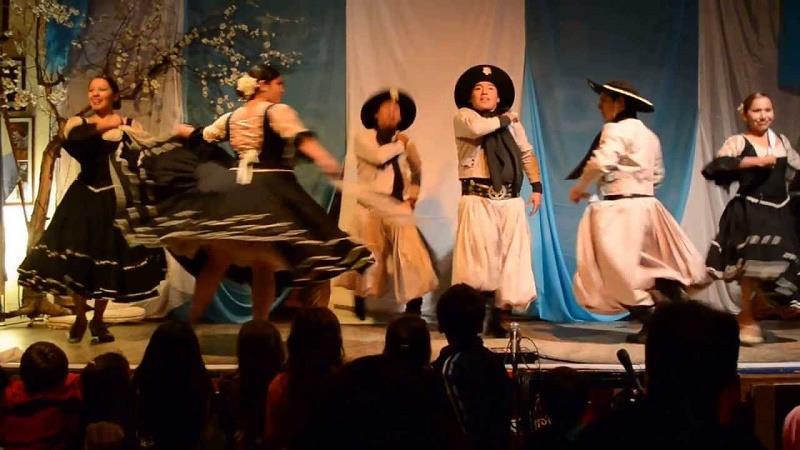 Tango is not as popular in the Salta and Jujuy region as it is in Buenos Aires, but you can still see it being performed and even take some lessons if you wish. Let us know how involved you want to be.
Salta Walking Tours
If you feel like walking instead of going by vehicle for most of the tour then this is for you. You see more from street level while walking, you notice more day-to-day things, so why not explore the historic city center on foot and see, do and taste some of the things locals do. As well as visiting some of the historic buildings around the city you will also visit the produce market and learn about local goods and foods. Try some of the snack food and local drinks along the way and get an overview of Northern Argentine life and customs. All of our tours are private and therefore we can tailor the walk to suit your interests, so just let us know what your interests are.