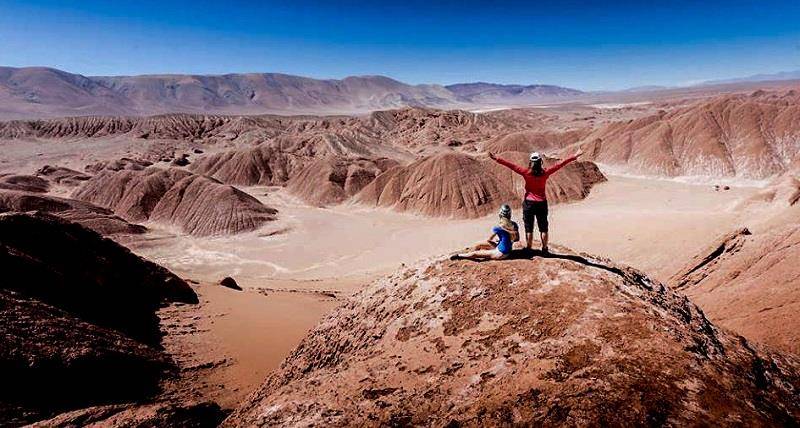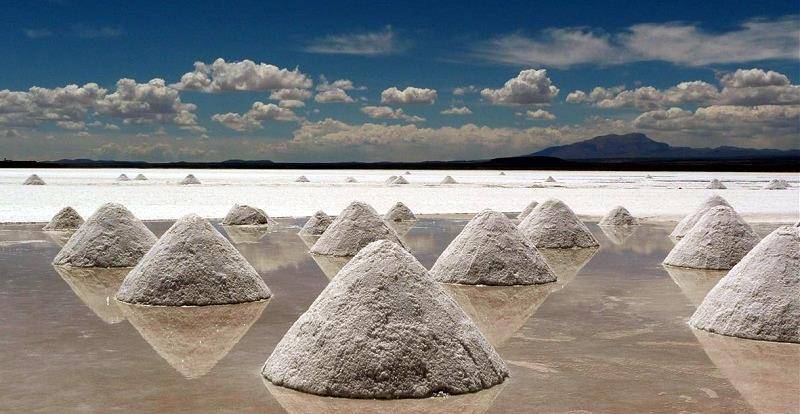 Rugged Desert Triangle Tour
A Photographers Dream - Bring Spare Memory Cards & Batteries for the EXTREME PUNA EXPERIENCE
What to do and see with us at Tours in Salta?
Tours in Salta and around the Jujuy, Tucuman, Salta and Cafayate regions offer a wide and varied choice of things to do from wild adventure to luxury relaxing – there really is something for everyone. Tours in Salta is part of, and operated by, the highly rated Escaped Travel group and all of our tours are custom-made, you choose what to do and we make it happen!
The highest vineyards in the world – tours and tastings
High altitude salt flats and stunning Puna landscapes
Isolated, traditional villages & adobe churches
Unique day hikes – private, behind closed doors wine tours
Rich pre-Inca & Inca history and Gaucho living culture
Colonial rule history and architecture
Flora and fauna from different ecosystems
Adventure sports of all kinds, soft and extreme
Local gastronomy experiences – Cooking and bar / wine classes
A wide range of interesting museums and exhibits
Opportunity to play sports – Golf being a prime example
Visits and tours of working farms and ranches
A range of lovely rural hotels and haciendas
Unique journeys such as the "Train to the Clouds"
Wine & Gastronomy Tours
Who can say they don't really like eating and drinking a bit too much? It is one of life's greatest pleasures, especially when you are on vacation when you can indulge yourself much more than when you are working the next day! While on one of our tours in Salta and the surrounding region we encourage you to try local dishes and drink the local tipple. As the local drink in Argentina is often wine, many of us are in our element. Argentine beef is legendary, and the slow cooked Patagonia lamb is also superb. Llama or Alpaca stews made in huge pots can also be tried. Plus while whizzing around on your tours in Salta it would be remiss not to try the daily staple of empanadas. Italian food is always top-notch here with the strong Italian heritage that Argentina has.

Wine central is the small town of Cafayate, some 190 km from Salta and around 500 meters higher as you climb up into the foothills of the Andes. The lovely road that takes you to Cafayate from Salta is a real highlight in itself. The town is very laid back, has some great hotels, lots of things to do. Of course the choice of vineyard tours and tasting is second only to Mendoza. If you are a wine lover this place cannot be missed. Put a couple of days aside in your itinerary with us to enjoy wine country.
Adventure Activities
You don't have to be doing really extreme sports to enjoy some adventure, unless that's your thing of course. Mountain biking and white water rafting don't have to be death-defying for you to have a great time. Mountain biking of all levels is on offer around Salta and further afield in the lovely Quebrada de las Conchas and Valle Calchaqui. Half days, full days and multi day rides are available. Throw in some vineyard visits in Cafayate and you will ride merrily on your way. Tours in Salta can add many things to the mix. White water rafting, trekking, canopy, horseback rides and bungee jumping and there is plenty to get your pulse racing during your tours in Salta.
The Great Outdoors
What a region to be outside! Make sure you have plenty of camera memory as there are spectacular landscapes everywhere. You can opt for regular, comfortable trips in buses and vans, either in groups or privately. There are also more adventurous 4×4 off-road trips to more remote areas. To start you off and within the city limits you have the San Bernardo hill which can be driven up, walked up or reached by cable car. There are great views of the city and the surrounding mountains. The Salta region has a varied geography, terrain and climate. In the south green valleys and vineyards contrast with the orange hillsides. The more north you go the more arid it becomes giving way to high desert with cacti everywhere. Finally if you keep climbing you will find the high Altiplano at around 3800 meters above sea level and you will find huge salt flats which make for fantastic photo material.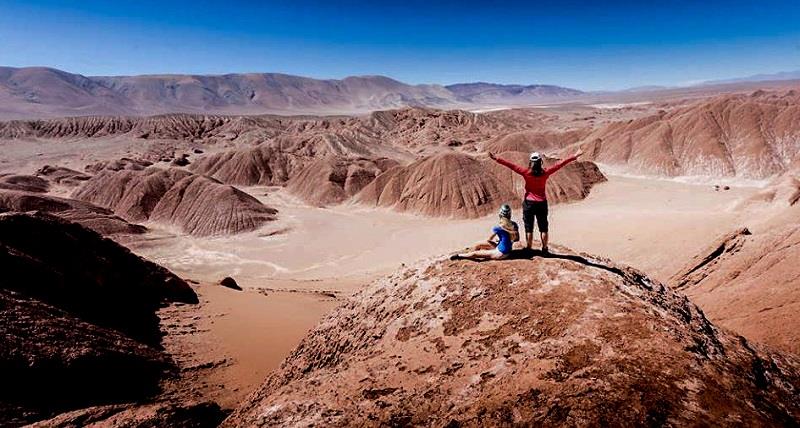 Getting to Salta
Salta (airport code SLA) is located in the North-west of Argentina, not far from the Bolivian and Chilean borders. There are a number of direct flights from major cities around Argentina, and connections on to major airline hubs to the rest of the world.
Salta is reached from the Argentine capital Buenos Aires via a 2 hour direct flight, several times a day. There are regular flights from other major Argentine cities such as Cordoba, Mendoza and Iguazu. It is also served by direct flights from several international destinations, and as can be imagined Buenos Aires, Santiago, Sao Paulo and Lima are major hubs linking to the rest of the world.
If you are arriving or leaving by land then there are a number of major routes that pass through the city. For example Salta is on the main route into Bolivia, and connects to the southern cities of Sucre, Potosi, Tupiza and the salt flats in Uyuni. There is also a tourist-popular border crossing to San Pedro de Atacama in Chile. From San Pedro the airport at Calama connects to the rest of Chile, so a loop of the north of Chile and Argentina becomes possible.
Salta has long distance, very comfortable bus connections to all the major cities in the North such as Jujuy, Tucuman, Santiago del Estero, Cordoba, Mendoza and of course the capital, Buenos Aires.
Salta History & Culture
Originally these lands were ruled over by the Incas from the 12th Century. From their imperial capital of Cusco, in Peru, the Incas controlled a huge part of the continent from the area of Salta to southern Colombia.
Known as La Linda "the beautiful", the modern city of Salta was founded by the Spanish conquistador Hernando de Lerma in 1582. During the years of Spanish rule the city became a very important staging point. It rose in stature as a strategic node in the trade between Peru and Argentina. After independence was secured from the Spaniards the city fell into decline and was virtually bankrupt. It was not until waves of new settlers from Europe were encouraged to come during the mid 20th Century that the city recovered somewhat. The city doesn't have a multicultural feel like New York or London, but with a history of people coming from Italy primarily it has a touch of Italy about it. Immigrants also came from Spain, Syria and Lebanon to add to the mix ands improve agriculture and commerce in the region.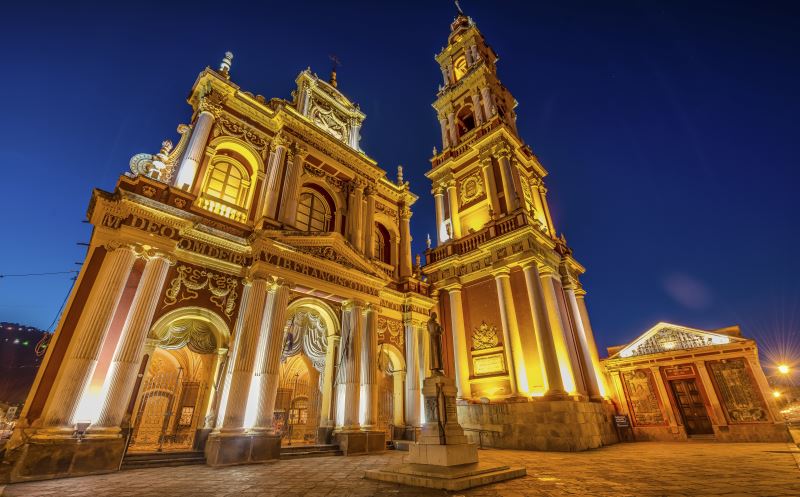 Tourism on the Increase
News Flash: The 2017 Adventure Travel Trade Association summit will be held in Salta, meaning the region really gets onto the international adventure activities map.
Today tourism is important to the region, with most visitors being Argentines. An increasing number of foreigners are visiting and in 2014 Travel Mart Latin America was held in Salta. This international travel fair and forum will have increased the visibility of the city and region. We at Tours in Salta are trying our best to increase the number of foreign visitors, helping them to get the most from this lovely region. Within the city itself you have a number of great visits. Colonial rule has left its mark on the city in many fine buildings. The main square, 9 de Julio, is very impressive and a real pleasure to sit in. People watching while sipping a coffee or beer outside in the street is just like being in Europe.
In the historic center you will find the lovely buildings around the main square plus a number of nice colonial churches. The neo-classical style Cathedral is very imposing, and the 18th Century Cabildo is really worth a look. There are a number of very good museums in the center. One that stands out is the Museum of High Mountain Archeology. This museum displays Inca child mummies found in 1999 on Mount Llullaillaco. Tours in Salta will cover all of these aspects during time in the city and much more.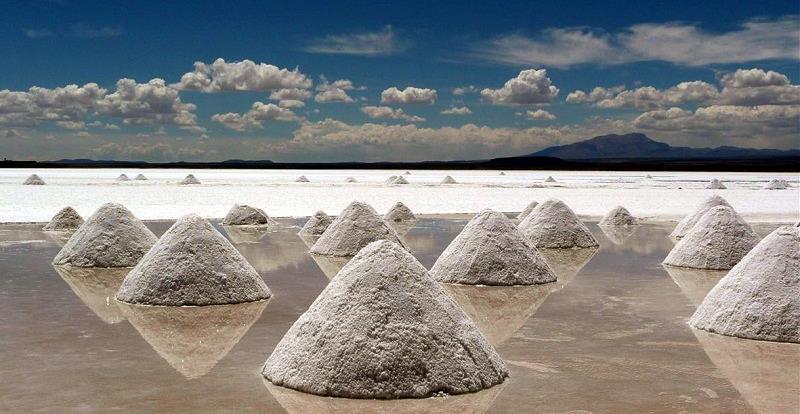 Special Interests & Activities
You might have a special interest? We can cater for that as everything we do is custom-made. You could be a bird watcher, or interested in certain types of moths or plants, be a day hiker or hard-core trekkers or mountain biker, we can design a trip just for you. Photography safaris in 4 x 4 vehicles across the Altiplano to Chile, not a problem! Just give us your interests and what you are trying to achieve and we at Tours in Salta .com have the contacts and logistics to set it up for you.
Salta Geography & Climate
Salta is found in the far North-west of Argentina, some 1300 km from Buenos Aires as the crow flies. Located at 1152 meters above sea level in the foothills of the Andes the city has a population of just over 600,000. With the weather being good all year round doing things outdoors is a real pleasure. Most of the year is warm and dry and even if there are rains, they are sporadic, and usually in January and february. The average temperature across the year is around 16 degrees celsius. In summer the average is around 20 celsius and in winter about 10, so it is never too hot or too cold for most people. Whether you are visiting the Salta region as part of a larger tour of Argentina, or even other parts of Latin America or choose to spend your whole time here, we at Tours in Salta .com will make the trip very worthwhile.