Cafayate wine tours provide the chance to visit a wide variety and numerous styles of vineyards, try unique wines being grown and produced at altitude, and indeed visit the highest vineyard in the world. There are many other reasons to choose a Cafayate wine tour and come to Salta, rather than (or in addition to) Mendoza. Elsewhere in these webpages you will become convinced that there are also some great non-wine related activities to enjoy, but for now lets just talk wineries and wine tastings.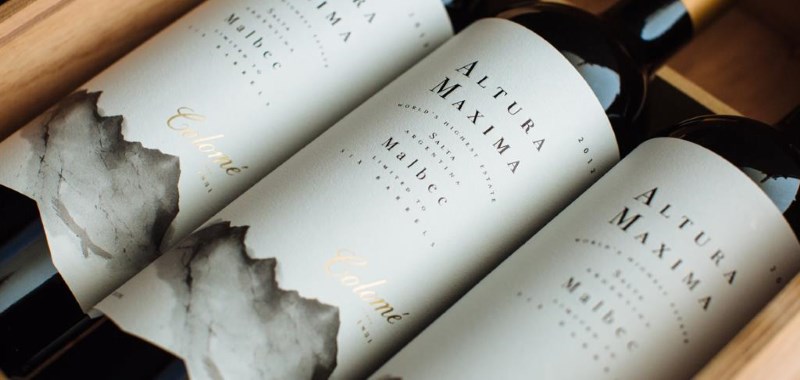 Around 190 km to the south of Salta, nestling in the foothills of the Andes at 1683 meters above sea level, is the regional wine capital of Cafayate. This small, laid-back town is now an important focus for tourism, both for wine and also for exploring the lovely Calchaquíes valleys.
Highest Vineyard in the World Blog
Regardless of which tour you choose to or how long you stay in the Cafayate area will be picked up from your hotel and during the day be driven through stunning, rugged landscapes of the Rio de las Conchas and the Calchaqui valleys. Several stops will be made at strategic points for viewing the many strange and wonderful rock formations. The Amphitheater (Amfiteatro) and the Devil's Throat (Garganta del Diablo) are two of the most famous. The journey from Salta to Cafayate is really a great part of the whole day out in the opinion of many.
Once you arrive in the wine region you will spend the afternoon enjoying some wine tours and tasting sessions. Whether on a one, two or three day visit to the wine region there are plenty of vineyards to visit. Bodegas Etchart is one of the oldest and largest. Bodega Nanni is a small, organic winery which is based in the center of town. There are many others you can see, tour and taste the wine that are produced including El Transito, El Porvenir, El Esteco, Las Nubes and San Pedro de Yacochuya for example. If you have a particular vineyard you wish to visit just let us know, or let us decide for you, you can't really go wrong in Cafayate.
At some point there will be the chance to have lunch or at least a snack to keep you going. The signature wine in this region is the Torrontes and lunch is great excuse to try it away from the vineyard. After your day is done you will be taken to your hotel in Cafayate if you are staying over.

We have a wide range of hotels, lodges and wineries to choose from, everything is tailored to your preferences and budget. We highly recommend staying over in Cafayate and having another day of wine tours as everything is more relaxed and you can try more places. However we understand that some people are short of time with so much to see in a short time, and that they may have to return to Salta the same day. We have that covered of course.
Highest Vineyard in the World Blog
If staying for a second day we will collect you from your hotel after breakfast to make some more visits to vineyards and the wine museum, plus some tasting rooms and wine stores if you wish. After all things wine we will drive you back to Salta and drop you off at your hotel or connect you with your transport for the next part of your journey.
Depending on how long you decide to spend in Cafayate we can keep extending how many vineyards and tastings you have until you fall over, or the places close, whichever comes first! There are several wineries right in the town and a good number more nestled within the vines just a short distance from the center, so passing between a fair few can be achieved easily. You will have our English-speaking guide with you to translate and navigate you between places, ensuring you fully understand tours which may not be always be given in English, especially at the smaller, more artisan type places.
As well as enjoying these wine tours in Cafayate other places such as the goat farm can be added to your schedule. At the "Cabras de Cafayate" goat farm you can see how goat cheese is made, learn more about the animals and taste the cheese.
A great option if you have the time is to extend your tour to visit the Molinos and Cachi areas and the vineyards they have to offer. Our High Altitude Wine Tour covers the area very well – please click here to browse the tour.