We work with a large selection of hotels in Salta across a broad price range. If you require a hotel of a specific type, style, certain facilities, special requests etc, basically whatever you need – just let us know. Below are just a few of our favorites in the city of Salta:
Legado Mitico
The very well located Legado Mitico is one of the most sought-after hotels in Salta. The original building dating from the 1930 is located a few steps from Salta´s historical main plaza. The hotel has lovely rooms, each one is named after celebrated personalities and local towns. Each room has either a private patio or a balcony, air conditioning, wi-fi and LCD cable TV. The property features comfortable and stylish common area lounges, a well-equipped library including travel and cultural books, a fireplace and an inner patio.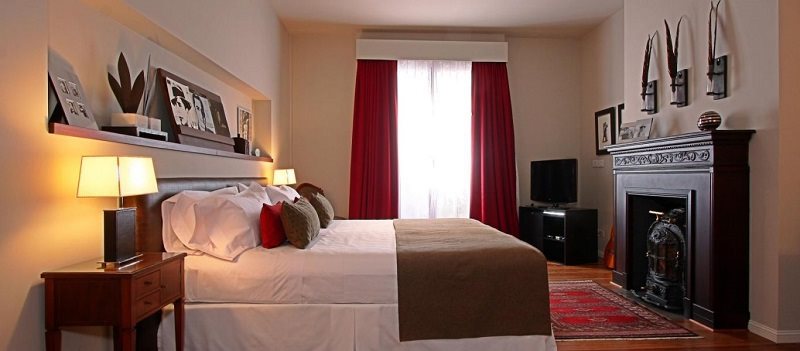 Sheraton Salta
This upscale hotel is a real favorite among guests and has a great location with really nice views over the city. The Sheraton has 145, well equipped rooms in various categories and the hotel also has a spa, health club, gym and casino. There is a very nice outdoor pool with views down from the foothills, plus a good restaurant and bar. The hotel is a short walk from central areas but located in a quiet residential zone and some 25 minutes drive from the airport.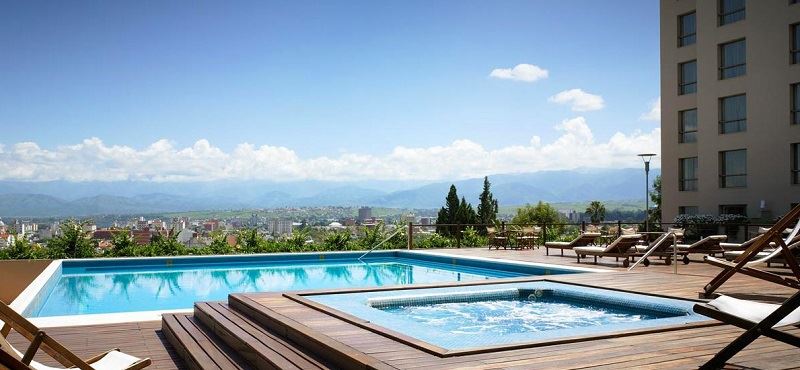 Design Suites Salta
This 4 star hotel has a superb downtown location which is just minutes walk from the main attractions of the old city center. The 51 rooms have a minimalist, modern design, as do the common areas such as the lobby, restaurant and bar. The rooftop terrace provides nice views over the city and offers an outdoor pool and spa. There are spa tubs in the bathrooms, wi-fi, cable LCD TVs, safety boxes in-room, minibars and much more in the very well-appointed rooms.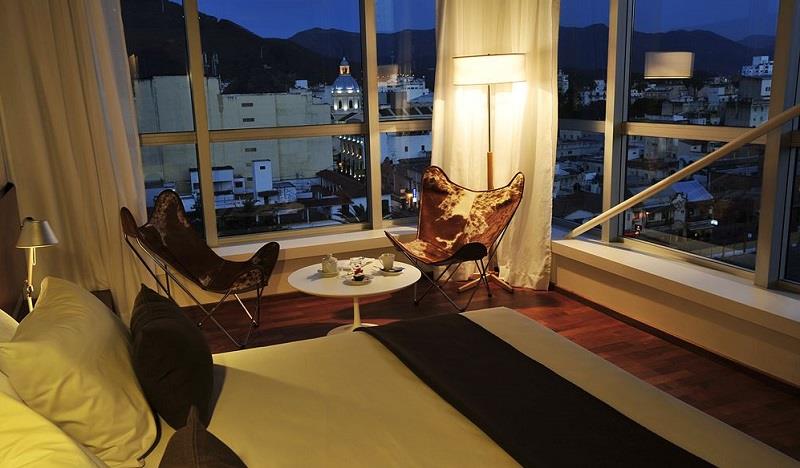 Stelares Boutique Hotel
This restored period house has antique furniture and impressive chandeliers, marble pillars, elegant rugs and nice colonial touches to create a luxurious feel. Even though rated at 3 stars there is a swimming pool, cable TV, air conditioning and free WiFi. The hotel is found 6 blocks from the popular Balcarce Street, where plenty of outdoor cafes, restaurants and shops can be found. Salta's historic main square with the cathedral and Cabildo is a short walk or taxi ride some 8 blocks away.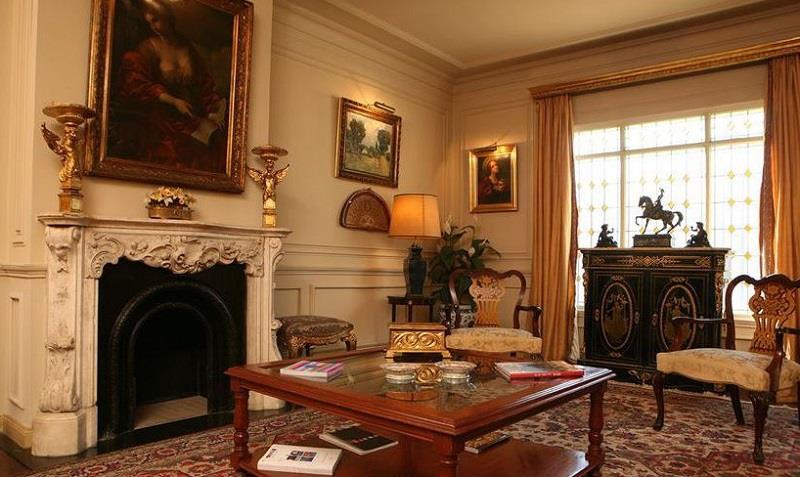 Hotel Almeria
This is another hotel with a great central location. Found only 3 blocks from the main square of the city. The 3 star property has several standards of rooms available to guests, all well equipped with private bathrooms. Rooms come with a safe deposit box, air conditioning, a desk, shower, hairdryer, complimentary toiletries, TV with cable etc. There is also a small spa on the top floor with a Jacuzzi, sauna and steam rooms plus some fitness machines so you can work off your extra cholesterol.